DOUBTS OR PROBLEMS? CALL US NOW!
If you have doubts using our machines or a problem to solve,
do not wait, call us right away.
We are here, we will promptly clear up your doubts and solve any problem.
The superior quality Bonino arises from a choice made by the company since 1946: adopt the most advanced technologies and produce indestructible machines. With this philosophy, Bonino stands today at the top of the world in the field of animal husbandry machinery. Thanks to the strong specialization, the constant search for innovative solutions, the monitoring of customer reports, Bonino machines adopt the best available technologies and provide above-average performance.
The solidity and reliability of every part and the oversizing of the parts subject to high stresses, allow an exceptional long lasting of the machines.
All Bonino machines can be implemented and configured according to the specific needs of each customer.
Bonino has a widespread network of commercial operators in Italy and in over 50 countries worldwide. Although the global dimension, Bonino has kept intact its ability to be close to each customer and attentive to their specific needs.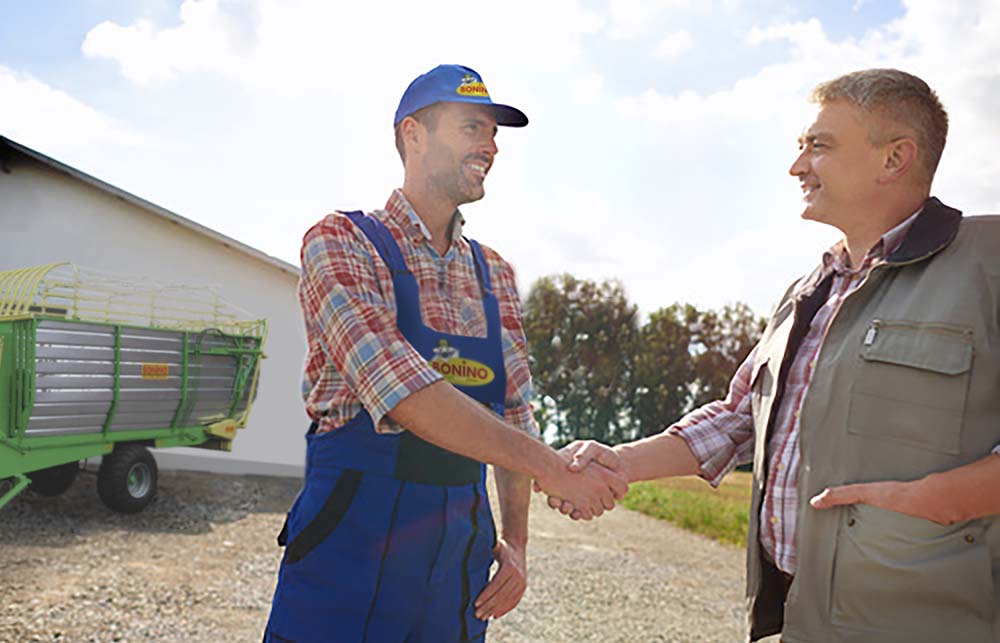 Following agreements made with the Customer, Bonino can provide a Service Training to Use and Maintenance the delivered machine, providing a team of instructors. A service highly appreciated by all customers who, in this way, are able to immediately optimize the results of their work.
Bonino service network is extensive and consists of technical specialists able to quickly solve any problem.